Our Powerblock Harness is designed to replace your OEM Fuse Block & Harness FOREVER for most British Classics that are similar to the physical size of MGBs & TRs; otherwise, we would have to Customized your order for extra wire-- that's it!

Remember: Our Kits are Custom Made to Order and designed & fitted around the British Standards of Doing Things-- not by American Standards. Therefore, Wiring Color Codes are British. 99% of the Connectors are British. The only thing non-British in our Kits is the Innovation of Relay Switching-- saving your precious column & dashboard switches and delivering more Reliable Juice to your electrial components!

Plus, our Powerblock comes with an Anti-Theft circuit!


Click HERE
to see what our Customers have to Say about the Powerblock.
All prices as of 07/17/2007
* $75 Copper Surcharge
(included in the price)
08/29/06 News Flash! Copper Prices to Soar?, AWC, Inc


We don't Stop there...

These are the only Fuses we use... They Light-Up when they Blow!

If you enjoy Migraine Headaches & Insecurity, buy your kit from Somebody else First... We will keep the Light on For You.









Attention V6 & V8'rs: We have the only Advanced PowerBlock Harness to fit your Upgrade needs!

The Makes we are currently servicing are,




GT6


Jaguar - XKE / XJE


MGBs - All Years Manufactured


MGC & MGC GT


MG Midget MK III & AH Sprite MK IV


MGTD / TF / MGA


TRs - All Models & Years Manufactured - Even Spitfires!


Future Makes We Intend to Serve,


Datsun Z Class - All Models & Years Manufactured


Hot Rods - All Models & Years Manufactured


Is Your Classic not on Our List-- Call Us to Add It!



Soon, We plan to Introduce our Relay Powerblock Innovation to the Marine Industry for the New and Classic Boats & Yachts around the World.


A Question for British Classics Owners:


Do you know that our Kits use only Marine Environmental Strength Grade SXL wire?

That's Right! "Do it once... and do it Right the First Time!"-- that's our motto.
Click Here to Order

OR by Snail Mail
You will Need PDF viewer if you want to View our Online Manuals ;-)
Yes, We
Provide
You with all the Necessary Terminals & Connectors for your Specific Model!

You will need to Pickup a Few Tools for your Project,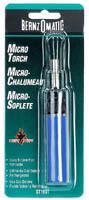 Micro Torch - Home Depot, Lowes, or Online
This is the same Torch I used to build the Kits. It is Quick and Safe to use. Don't worry about burning the wires-- they don't Burn ;-)

Rosin Core Solder from Radio Shack

Gardner Bender (GB) 8" Crimper at Home Depot & Lowes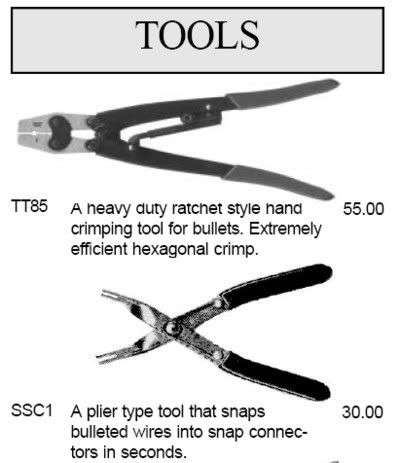 Crimper & Pliers at British Wiring

Here's a Nice Kit at Lotus Tools by rdent.com, $56.95
Need Help making Your Decision? Try...
Here's What You Get in Your Kit
Our 23-point Quality Control procedures for our Powerblock Wiring Harness


Includes All Panel Connectivity


Includes All Relay Switching


Includes All Flashers


Includes All Fuse Block Connectivity & Sequencing


Our (2) Year Warranty on Workmanship & Select Components covers


The Panel


Panel Sockets & Panel Components


Relays & Flashers


Panel Connectivity


All of our Wiring Kits Include


An Easy to read Instruction Manual with Graphics & Wire Diagrams


Anti-Theft Circuit


Alternator & Windshield Wiper harnesses as they apply to specific models


All necessary Bullets, Connectors, Switches, Terminals, & Panel Hardware


Both On Panel & Off Panel wire separated into (1-5) coils - up to 800 feet in combined length



We use only SXL Automotive Wire:





Source: http://www.wiringproducts.com/dept_102.html
"SXL wire is able to withstand higher temperatures and more extreme environments than standard Primary wire. The thick insulation offers excellent abrasion resistance. Available in either short pre-cut lenths, or by the spool.

Operates optimally between the extreme temperatures of -49ºF to 257ºF and -45ºC to 125ºC at 12 volts. Resistant to mosture and most solvents. Meets or exceeds S.A.E. specifications J1128, Ford Spec. M1L85-A, Chrysler spec. MS 5919, and Packard spec. M-2023."



Source: http://www.conwire.com/HookUp55b.htm
"* Cross-linked SXL/GXL polyethylene
This insulation is chemically cross linked. This process increases the wire's resistance to solvents and moisture. Surges in temperature caused by overload or short will not cause damage to the insulation as quickly when cross-linked

Applications
- Air frame point to point wiring
- High temperature internal wiring electrical and electronic equipment
- Automobile, boat, trailer point to point wiring"



Source: http://www.centechwire.com/info/why.html
"All the wire in our kits is color-coded, high temperature Cross-Linked SAE J-1128 Type GXL/SXL wire. This wire is designed to operate at 275 degrees and can work at full capacity even when used inside the engine compartment. In addition, the molecular cross-linking offers superior cut-through resistance that helps protect the wire against chafing which is caused by sharp edges.

The wire insulation is also resistant to oil, gasoline, anti-freeze, and other substances, which increases the life of our harness kits.

Many of our competitors use less expensive, lower temperature PVC wire to reduce their cost so they cannot offer you a product with the superior properties that cross-Linked wire provides."





Heat shrink tubing for increased Integrity


100 tie wraps (harness kits only)


Smart fuses that "Lite Up" when they blow


FREE! Tech Support


The Danielson Project - Dare to Enter the Lair of a Restoration Slayer!